According to statistics, the size of the global companion animal healthcare market was worth USD 16.26 Billion in 2022 and estimated to reach USD 22.02 Bllion by the end of 2027, registering a CAGR of 6.26% during the forecast period.
Companion animals are pets kept for the safety of a person, company, property, or home. Such animals help to deter theft and to create a healthy environment. The most common pets are dogs and cats. In many lives, service animals play an essential part, offering a sense of belonging and obligation.
At the same time,an increase in the number of pet owners is driving the need for better treatment options for companion animals. Zoocenter veterinary clinic in Girardot Colombia has seized this opportunity.
The story of Zoocenter began in 2009 when Dr. Diana Rojas and her husband, Dr. Jose Ricardo Munoz, opened the veterinary clinic. Dr. Diana Rojas is the veterinarian in charge of the field of small animal internal medicine. Dr. Jose Ricardo Munoz is in charge of surgical and diagnostic imaging at Zoocenter.
Even from a small location, Zoocenter veterinary clinic quickly gained recognition in Girardot and surrounding towns through its excellence in caring for canines and felines.
With the growing market demand, they expanded the clinic in 2016. Currently Zoocenter veterinary clinic is divided into 4 offices, pet shop, beauty room, clinical laboratory, surgery room, ultrasound, radiography, pet hotel and hospitalization.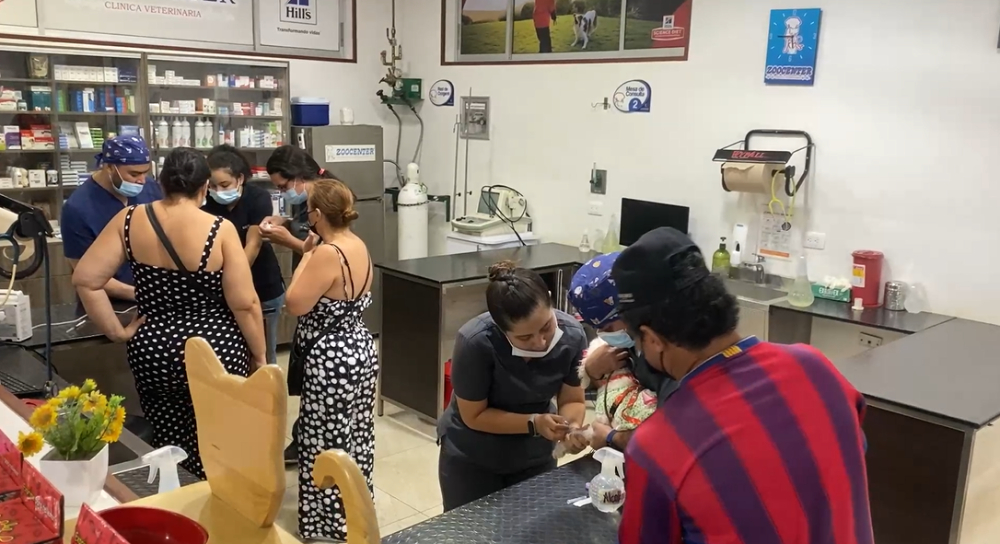 — Zoocenter veterinary clinic
Dr. Jose Ricardo Munoz say,"In our clinic we serve a large number of patients and referrals from our colleagues, which demands fast and reliable diagnosis results."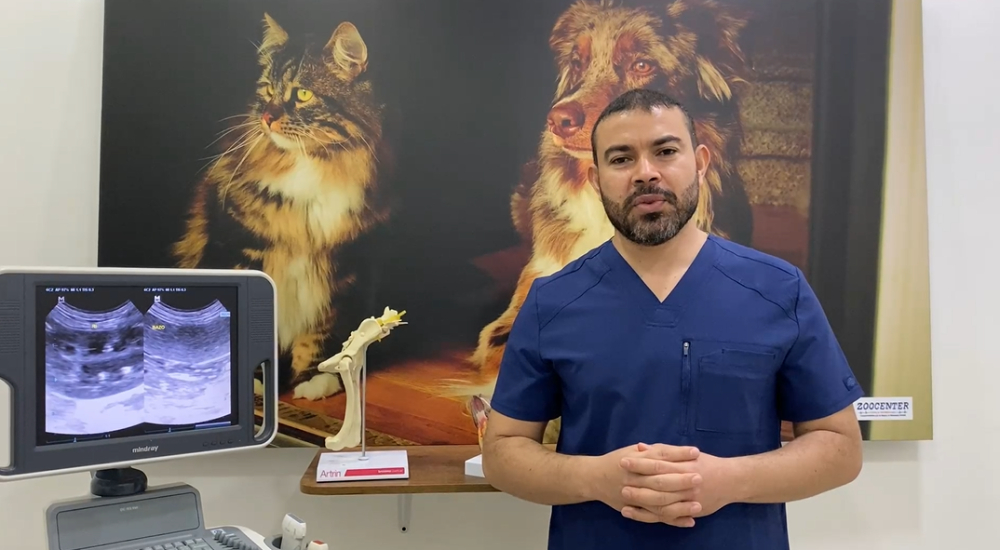 —Dr. Jose Ricardo Munoz | Zoocenter Surgical Veterinarian
"Blood biochemistry is an essential tool for making therapeutic and surgical decisions. This process took us a long time since we previously carried it out with semi-automatic chemistry analyzer."
At Zoocenter Veterinary Clinic they are committed to animal health and welfare. For this reason, they aim at technological advances, preventive veterinary medicine and the strengthening of their profession.
Dr. Jose Ricardo Muno say "Currently we have
Seamaty SMT-120V,
it is a very versatile piece of equipment that allows us to obtain results in a short time. "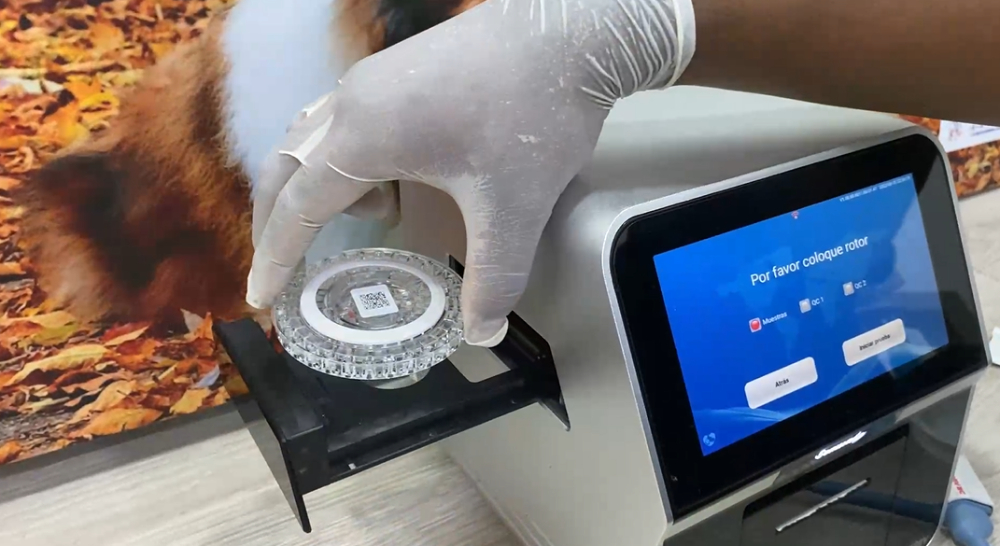 Dr. Diana Rojas also adds "The Seamaty SMT-120V is an accessible, small, light and easy to use equipment."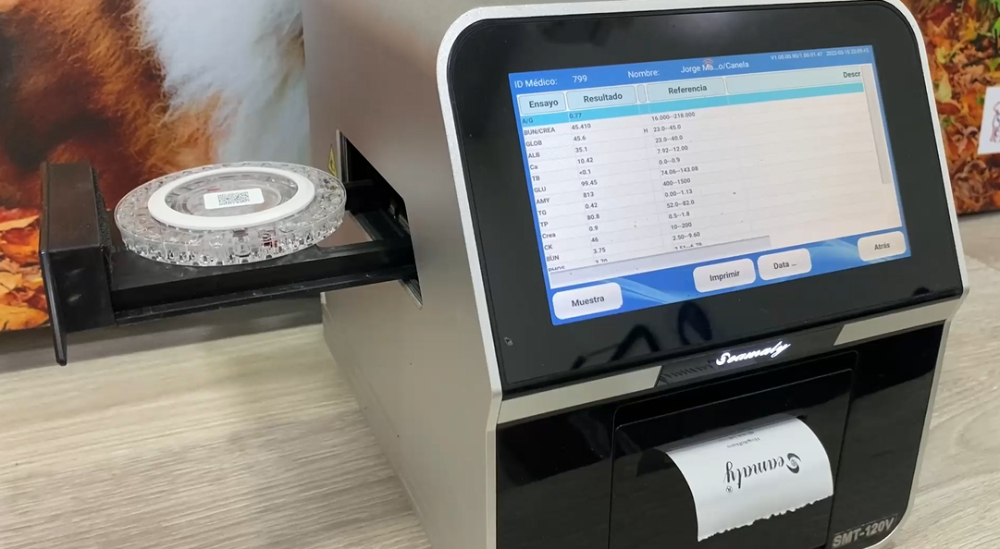 "It offers us various diagnostic panels that we can focus on according to the clinical condition of our patients, such as a pre-surgical profile, liver, kidney, electrolytes, coagulation, inflammation or a complete profile that provides 23 analytes for high complexity of the pathologies of our patients. "
They unanimously expressed how fortunate they were to have chosen the Seamaty SMT-120V as their blood biochemical analysis equipment. This has allowed them to streamline the process and provide a quality service that is accessible to their clients, beneficial for their patients and profitable for their company.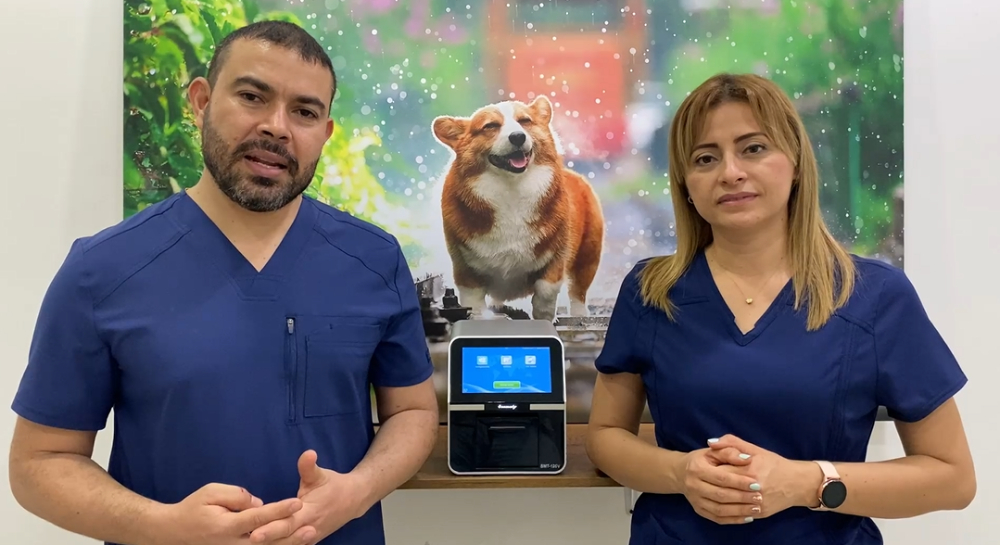 Seamaty also hopes to work with more animal hospitals and clinics that are committed to animal health and welfare, and to meet the need for better treatment options for companion animals.